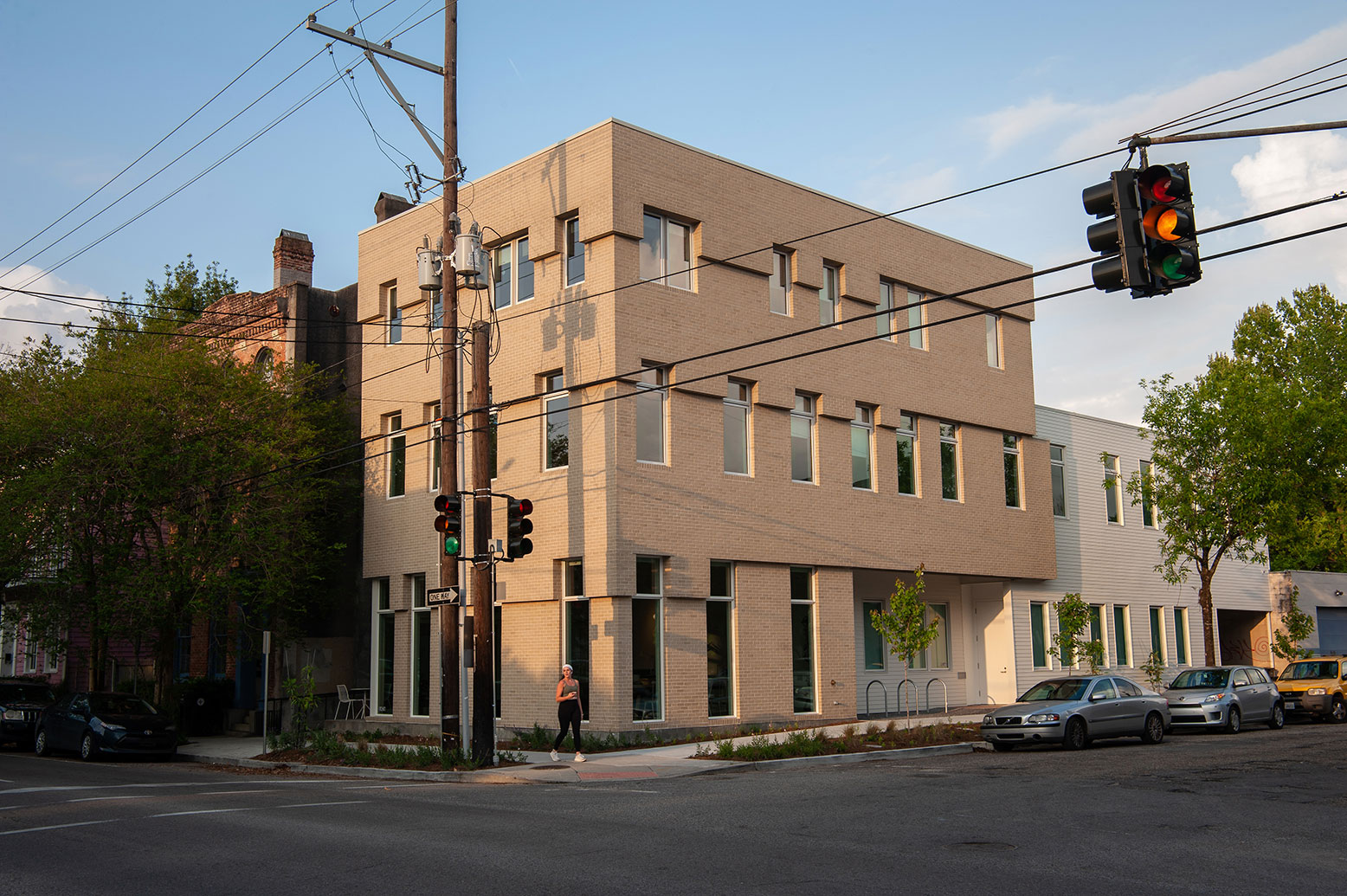 The 1476 Magazine Street building transformed a vacant lot into an 8,000 square foot center of arts, culture and commerce. (Photo by Rory Doyle)
Register for virtual lecture series:
All lectures start at 4 p.m. Central Time and will be presented virtually. To register for this lecture and the entire lecture series, complete this registration form on Zoom. You will be sent a confirmation email upon registration.
You must have a Zoom account (which is free) to register for this lecture series.
Jonathan Tate is the founder of OJT (Office of Jonathan Tate), an architecture and urban design practice in New Orleans, Louisiana.
Tate will present the lecture "Thoughts to Date" at 4 p.m. Monday, Nov. 8, in Ken and Linda Sue Shollmier Hall, Room 250 of Vol Walker Hall, on the University of Arkansas campus, as part of the fall lecture series in the Fay Jones School of Architecture and Design. The lecture will also be available to watch live via Zoom.
The Fay Jones School's fall lecture series is presented in collaboration with Places Journal, an internationally respected online journal of architecture, landscape architecture and urbanism, and the University of Arkansas Division of Diversity, Equity and Inclusion.
Registration for the entire lecture series is available on Zoom.
In his lecture, "Thoughts to Date," Tate will discuss his office as a balance between the norms of traditional practice and opportunistic investigations and development, with an emphasis on housing. The work – investigative and architectural – is fundamentally interested with the creation of urban space and architectural form that confronts topical concerns while engaging with their disciplinary continuum.
Through select examples of his firm's recent work, Tate will illustrate their conceptual range and project focus in New Orleans, the location of the practice, and in other cities within the region. Specifically, he will demonstrate the role of applied research in their practice as the progenitor of urban-scaled strategies and realized works that address housing and associated issues.
Tate's firm engages in numerous design-related activities, including applied research, opportunistic planning, strategic development and conventional architectural practice. Notable recently completed work includes the Starter Home* development agenda, from which two projects received national American Institute of Architects design awards, and Wetland Urbanism, a research and publication project exhibited at the 14th International Architecture Biennale in Venice.
He is a graduate of Auburn University, where he was a multi-year participant at the Rural Studio, and Harvard University Graduate School of Design.
Tate and the practice have been recognized as part of the 2017 Emerging Voices by the Architectural League of New York, a Next Progressive by Architect Magazine and a 2018 finalist for the international Architectural Review Emerging Architecture Award.
Tate is the recipient of the 2020 Award in Architecture from the American Academy of Arts and Letters.
This is the Ernie Jacks Lecture, sponsored by Marlon Blackwell Architects.
The school is pursuing continuing education credits for this lecture through the American Institute of Architects.
This lecture is open to the public. Admission is free, with limited seating. To register for the entire online lecture series, complete this form on Zoom.
For more information, contact 479-575-4704.
Watch the recorded lecture online.