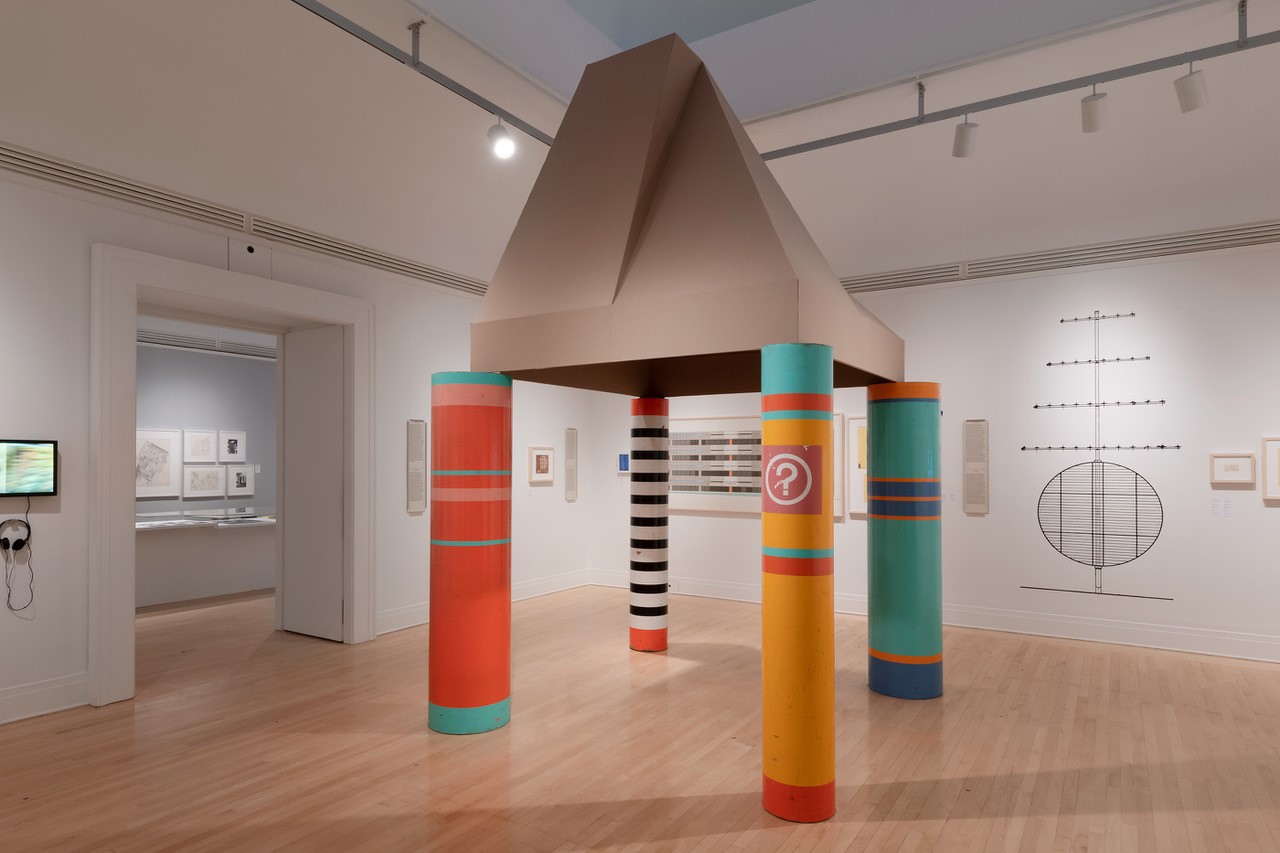 Sylvia Lavin curated the "Architecture Itself and Other Postmodernist Myths" exhibition, which opened at the Canadian Centre for Architecture in November 2018. (Image courtesy of Sylvia Lavin)
Sylvia Lavin is a professor of architecture in the School of Architecture at Princeton University in Princeton, New Jersey.
She will present a lecture at 4 p.m. Monday, March 11, in Ken and Linda Sue Shollmier Hall, Room 250 of Vol Walker Hall, on the University of Arkansas campus, as part of the Fay Jones School of Architecture and Design lecture series.
In her lecture, "Architecture Itself and Other Postmodernist Myths," Lavin will present a counter history of what has been called Postmodern architecture. She won't address the themes typically associated with that term, such as historicism or typology. Instead, Lavin will focus on the underlying conditions that shaped architectural practice between 1965 and 1990 – from the advent of digital technologies to the growing power of institutions concerned with architecture.
Lavin holds a doctoral degree from the Department of Art and Archaeology at Columbia University. She received fellowships from the Getty Center, the Kress Foundation and the Social Science Research Council.
The MIT Press published her first books, Quatremère de Quincy and the Invention of a Modern Language of Architecture and Form Follows Libido: Architecture and Richard Neutra in a Psychoanalytic Culture, in 1992 and 2005, re. Her most recent books include Kissing Architecture (Princeton University Press, 2011) and Flash in the Pan (Architectural Association Publications, 2015).
Lavin is an active curator of architecture and design. She curated "Architecture Itself and Other Postmodernist Myths," an exhibition that opened in November 2018 at the Canadian Centre for Architecture in Montreal. She also curated "Everything Loose Will Land," which is a large-scale examination of architecture and the arts in Los Angeles in the 1970s and a principal component of the "Pacific Standard Time" series supported by the Getty Foundation. This exhibit opened at the MAK Center for Art and Architecture at the Schindler House in West Hollywood, California, in spring 2013. It then traveled to the Graham Foundation for Advanced Studies in the Fine Arts in Chicago in 2014, after being shown at the Yale School of Architecture.
She was the director of the Critical Studies graduate and doctoral programs in the Department of Architecture and Urban Design at the University of California, Los Angeles, where she was chairperson from 1996 to 2006.
Lavin is the recipient of an Arts and Letters Award in Architecture from the American Academy of Arts and Letters.
This is the Histories of Architecture and Design Lecture.
This lecture qualifies for continuing education credits through the American Institute of Architects.
The public is invited to attend. Admission is free, with limited seating.
For more information, contact 479-575-4704.