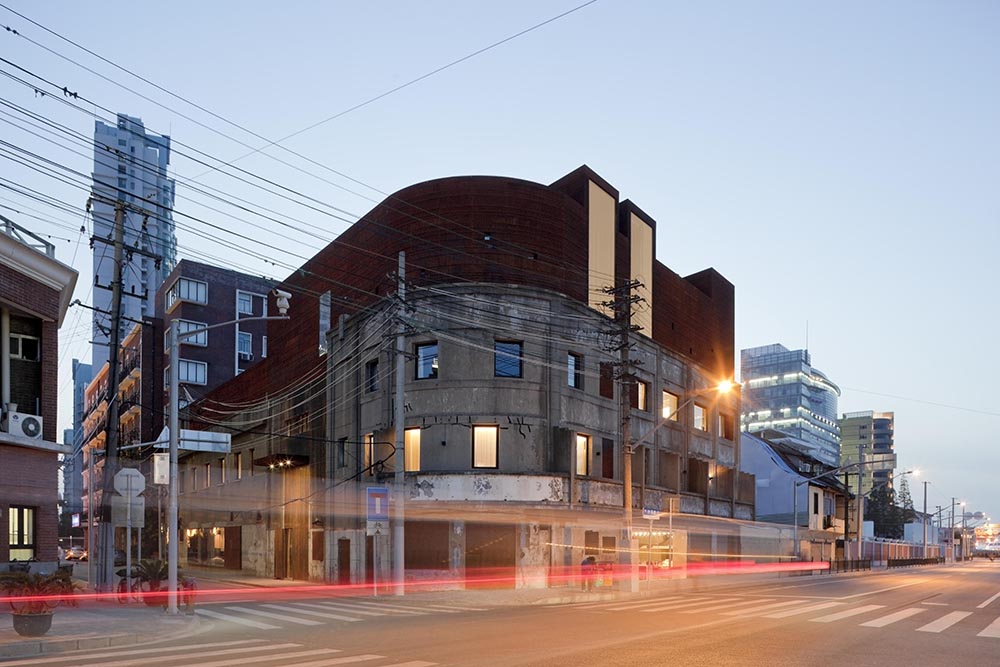 The Vertical Lane House – Waterhouse at South Bund in Shanghai is a four-story, 19-room boutique hotel built into an existing three-story Japanese Army headquarters building from the 1930s. The boutique hotel fronts the Huangpu River and looks across at the gleaming Pudong skyline. (Photo by Pedro Pegenaute)
Lyndon Neri is the co-founder of Neri&Hu Design and Research Office, an inter-disciplinary architectural design practice based in Shanghai, China.
Neri will present a lecture at 4:30 p.m. Monday, March 27, in Ken and Linda Sue Shollmier Hall, Room 250 of Vol Walker Hall, on the U of A campus, as part of the spring lecture series in the Fay Jones School of Architecture and Design.
In his lecture, "Thresholds," Neri will examine a series of contemporary issues in various global contexts and shed light on how the firm grounds its work while maintaining an intellectual inquiry into adaptive reuse and the role of history. It will also explore reimagined spatial legibility associated with voyeurism, tectonics and the use of poché, a search for a connection back to the vernacular, and the role of collective memory and fragments.
The title of the lecture, "thresholds," is a word that has long been embedded in Neri&Hu's architectural practice. It can be roughly translated to the Chinese notion of "jian" which means "gap," "space" or "pause." In an architectural sense, this term is often used to describe the physical mediation between two contrasting spatial environments.
Neri established Neri&Hu in 2004 with Rossana Hu. Through his practice, Neri responds to a global worldview overlapping design disciplines for a critical paradigm in architecture, while believing strongly in research as a design tool.
Neri has been committed to architectural education and has taught and lectured in numerous universities. He was appointed the Howard Friedman Visiting Professor of Practice at the University of California Berkeley in 2023, the Design Critic in 2023 and the John C. Portman Design Critic in Architecture in 2022 and 2019 at the Harvard University Graduate School of Design, the Eero Saarinen Visiting Professor in 2022 and Norman R. Foster Visiting Professor Chair in 2018 at the Yale School of Architecture.
Neri is also founding partner of Design Republic in Shanghai since 2004, a design platform incorporating retail concept, design and cultural exhibitions, and education.
Neri received his Master of Architecture at the Harvard University Graduate School of Design and his Bachelor of Arts in Architecture at the University of California, Berkeley.
This lecture is free and open to the public. Seating is limited.