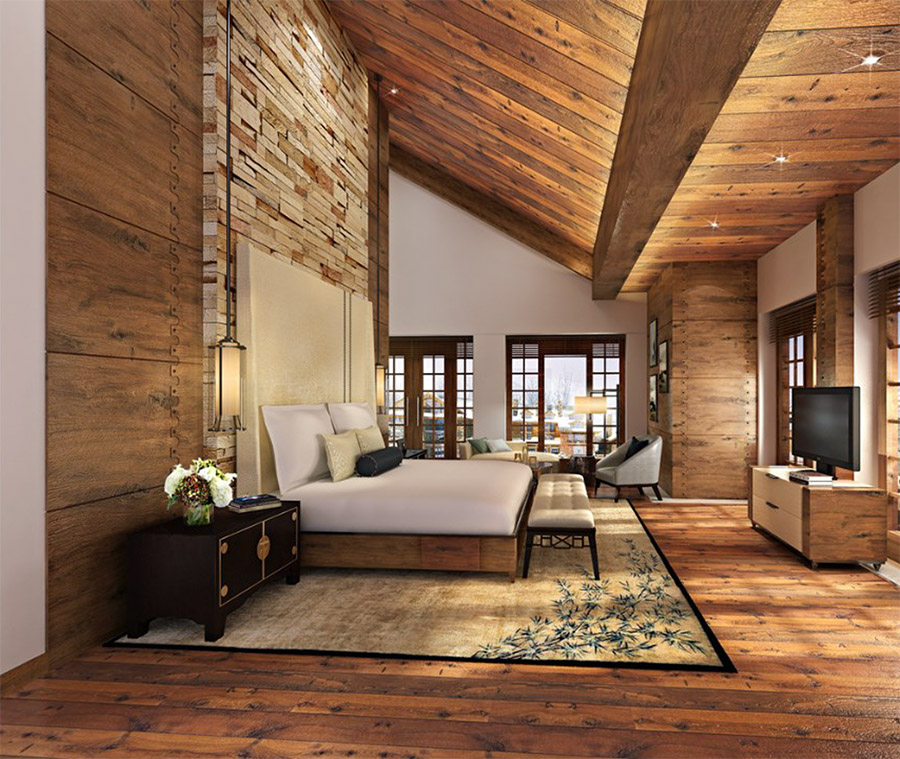 Changbaishan Ski Resort in Jilin Province, China. (Image courtesy of Decanthropy)
Ian Rolston, NCIDQ, LEED GA, IDC, is the founder of Decanthropy, an equity design consultancy based in Toronto, Canada, that develops equity initiatives for brands, spaces and built environments that make change — immediate, effective and measurable.
Rolston will present a lecture at 4:30 p.m. Monday, Feb. 27, in Ken and Linda Sue Shollmier Hall, Room 250 of Vol Walker Hall, on the U of A campus, as part of the spring lecture series in the Fay Jones School of Architecture and Design.
He is also the school's spring 2023 Together in Diversity and Design presenter.
In his lecture, "Making Space," Rolston will discuss how the interior design industry will play a critical role in meeting the challenges of a changing world. He will also examine how current design practices are flawed and becoming increasingly marginalized by standard operating procedures.
Rolston proposes in his lecture that "business as usual" approaches challenge effective responses to the diverse and evolving needs of humanity since life happens in all the created spaces. Without design, the experience of living would be drastically different. Rolston will discuss the question, "What would reframing design to consider the diversity of our modern world look like?" — proposing that it would impact designers' creative processes and representation of good design.
Rolston is a creative soul, inspired by connecting humanity to what matters most. After working for the world's top brands and companies, he founded Decanthropy. As a thought leader, multi-sector designer, speaker and past president of the Interior Designers of Canada, Rolston encourages relying on one's sense of humanity to inform the practice of design. Rolston's insights, studio workshops, project collaborations and equity strategies help leaders design better spaces in which to live.
This lecture is free and open to the public. Seating is limited.