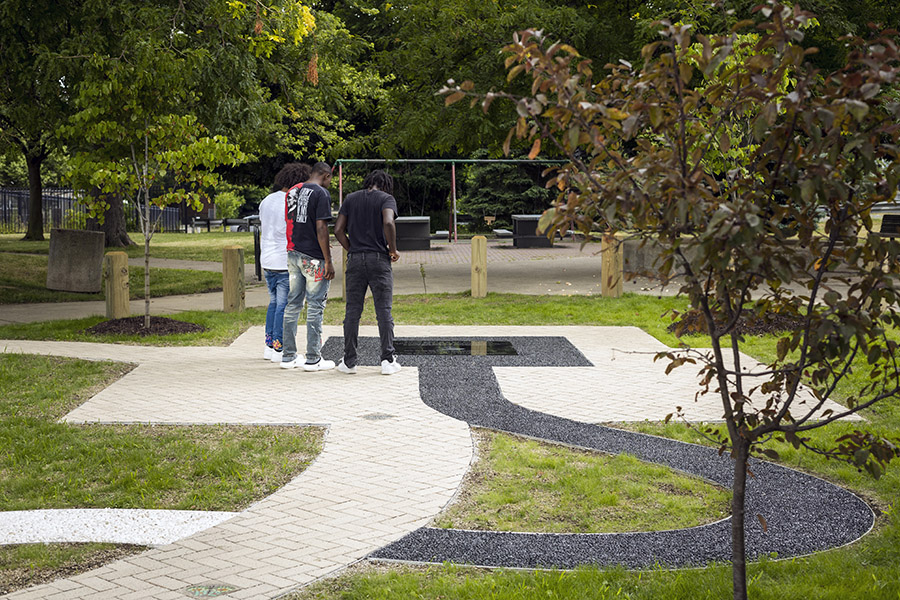 The Rice Butterfly Memorial at Cudell Park in Cleveland, Ohio, marks the site where 12-year-old Tamir Rice was fatally shot by the Cleveland Police Department in 2014. (Photo by Sahar Coston-Hardy)
Diane Jones Allen, D. Eng., FASLA, is director and professor of landscape architecture at the University of Texas at Arlington and principal landscape architect with DesignJones LLC.
Allen will present a lecture at 4:30 p.m. Monday, March 6, in Ken and Linda Sue Shollmier Hall, Room 250 of Vol Walker Hall, on the U of A campus, as part of the spring lecture series in the Fay Jones School of Architecture and Design.
This is the 2023 Fay Jones School Honors Program Lecture.
In her lecture, "Design for Healing," Allen will discuss how landscape architecture has been one of the most viable ways to positively shape place, giving vulnerable populations a voice. It has also been a tool for healing, strengthening and sustaining the communities in which these populations live. This lecture will present several design projects that address wounds in various communities caused by inequitable and unjust practices related to place.
Allen is part of one of two cross-disciplinary teams that won the 2020 SOM Foundation Research Prize focused on examining social justice in urban contexts. She was a 2021-2022 fellow for Garden and Landscape Studies at Dumbarton Oaks. She is author of Lost in the Transit Desert: Race, Transit Access, and Suburban Form (Routledge, 2017). In 2022, she served on the Climate Action Plan Task Force of the American Society of Landscape Architects.
This lecture is free and open to the public. Seating is limited.