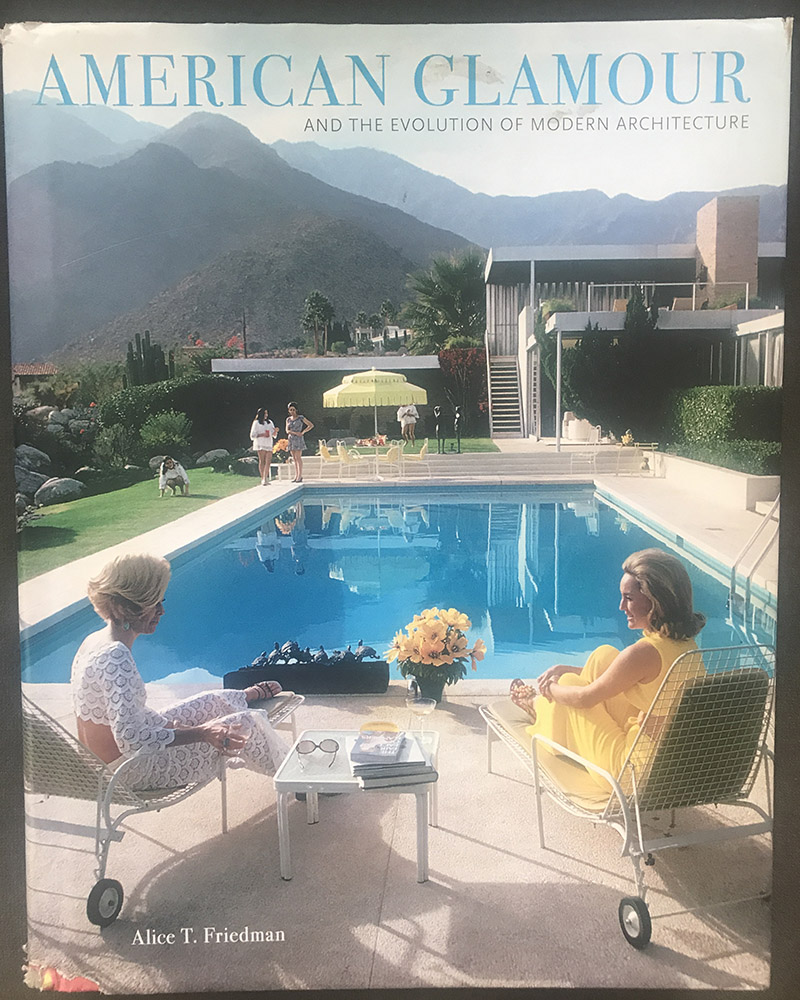 Image credit: Richard Joseph Neutra, Kaufmann Desert House. Photo: Slim Aarons, Poolside Gossip, c. 1970 (detail of fig. 56).
Alice T. Friedman, Ph.D., is a professor of American art and co-director of the architecture program at Wellesley College in Wellesley, Massachusetts.
Friedman will present a lecture at 4:30 p.m. Monday, March 13, in Ken and Linda Sue Shollmier Hall, Room 250 of Vol Walker Hall, on the U of A campus, as part of the spring lecture series in the Fay Jones School of Architecture and Design.
This is the 2023 Martha Dellinger Memorial Lecture, given by Sharon and Jim Parker.
In her lecture, "Women, Gender, and the Making of the Modern House," Friedman will look at the significance of gender and sexuality for the design and reception of significant 20th-century houses in the United States and Europe. She will offer an in-depth analysis of the domestic program and its historical evolution, the clients' contributions, and the work of architects and planners. She also will examine key works of modern design and explore the idea of the "poker face" house, a new typology for the study of domestic architecture.
Friedman is the the Grace Slack McNeil Professor of the History of American Art at Wellesley College. Her current research examines the contradictions between privacy, domesticity and modern architecture through the development of a new typology called the "poker-faced" house, a category which includes projects built for queer and celebrity clients intent on camouflaging their identities and on concealing their private lives from public view.
Friedman is the author of numerous books and articles on gender, sexuality, and the social history of architecture, including House and Household in Elizabethan England: Wollaton Hall and the Willoughby Family, (University of Chicago Press, 1989); Women and the Making of the Modern House: A Social and Architectural History (Abrams, 1998; Yale paperback, 2007); and American Glamour and the Evolution of Modern Architecture (Yale, 2010).
This lecture is free and open to the public. Seating is limited.